Essential Kit For Real Estate Photography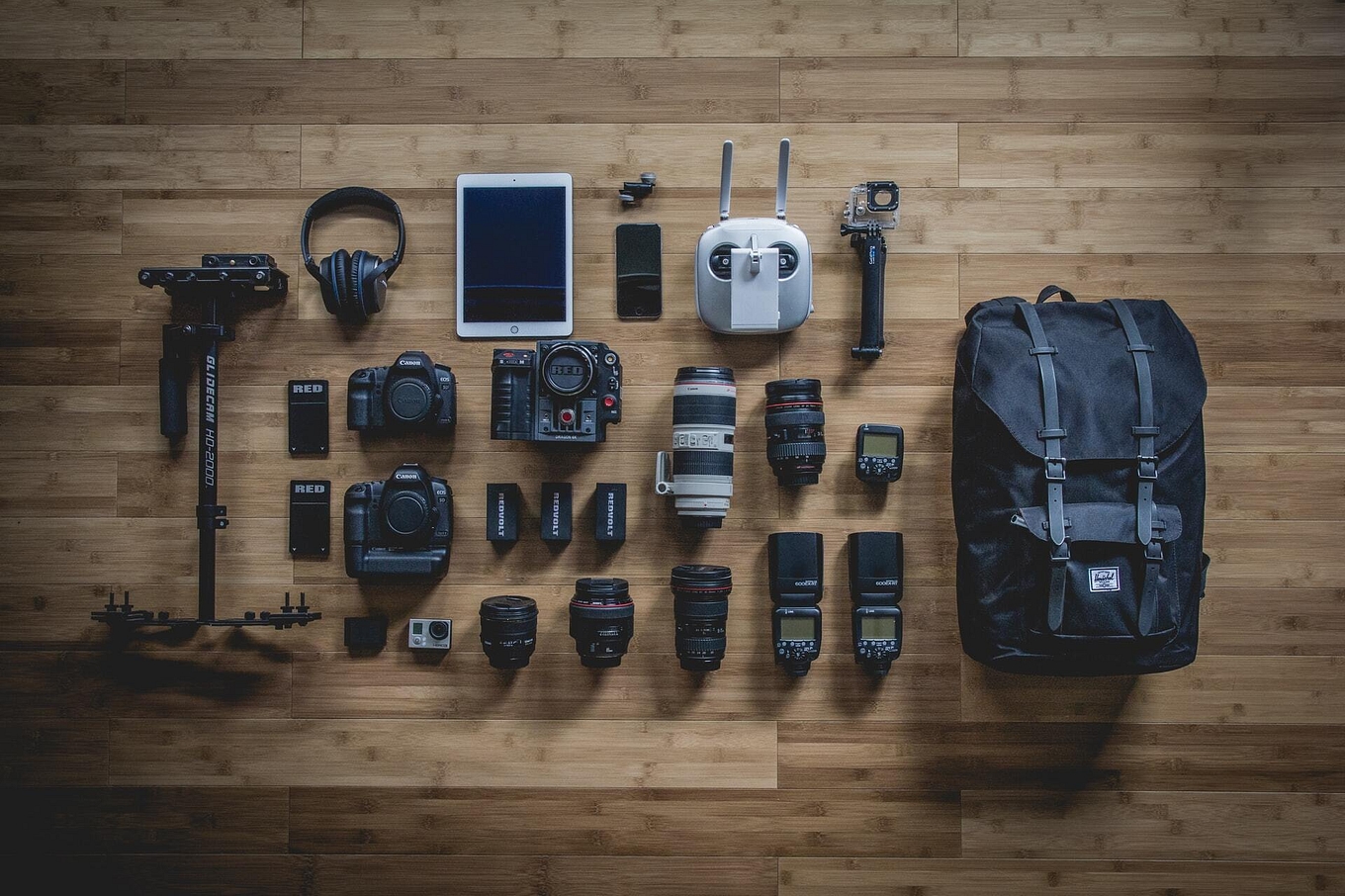 You have the creative eye, the motivation to shoot gorgeous properties but let's make sure you have the right camera gear. Having the right equipment to shoot interiors and exteriors of real estate makes your work shine and job more manageable.
Here is a guideline on how to build the essential kit for real estate photography. We are opening our camera bag to show you what is inside.

Camera Body
Your camera body is one of the most important parts of your photography kit. It is worth investing in the best one you can afford, and if you take care of it, that camera body will see you through many years of photoshoots. Like the vehicle is to the racing car driver, your camera body is the first essential item in your kit.
Invest in a full-frame camera as a large sensor will capture the light, which can be a lifesaver when photographing dark interiors. You also have more choice of quality lenses to choose from (more on those soon). Examples of great camera bodies for real estate photographers are:
- Canon 5D Mark IV
- Canon 6D Mark II
- Canon EOS R
- Nikon D850
- Nikon D750
- Fujifilm X-T20
- Sony a7 III
- Panasonic Lumix G9

Lens
Quality lenses are perhaps even more important than your camera body. You don't need a massive collection of lenses for real estate photography. You just need the right ones to get the job done beautifully.
A standard 24-70 mm lens to cover the normal focal range should be in your kit. You will often use this lens for exteriors.
Use a wide-angle lens, so photos show as much of a room as possible in a realistic and flattering way. Focal lengths must be between 14 and 18mm for a full-frame. This will be the go-to lens that you use every time you shoot real estate. It is sharp and not too heavy.
If you are not using a full frame camera you should have a 10-12 mm for an APS-c camera or a 7-9 mm for a micro 4:3 camera.
Fisheye optics are not allowed as they distort the reality of the image. While fisheye imagery can look nice and give an impression of space, it is unsuitable for real estate photography. If a real estate agent brings a client to view a property and they are surprised how small a space is compared to the photos, it's not easy for the agent to close the sale.


Tripod
A sturdy, high-quality tripod will help you capture images that are in focus and sharp even if you need to use a slow shutter speed in a dark area of a home. Use the bubble level (or spirit level) to make sure your images are level.
Go for a tall tripod so you can get the height if needed. Check the feet have a good grip for the various surfaces you will be working with. If you use your tripod outdoors, always make sure it's clean before using it inside. A packet of baby wipes to clean your tripod can be handy to add to your photography kit.
Check the Manfrotto, Gitzo and Induro brands which have many fine options.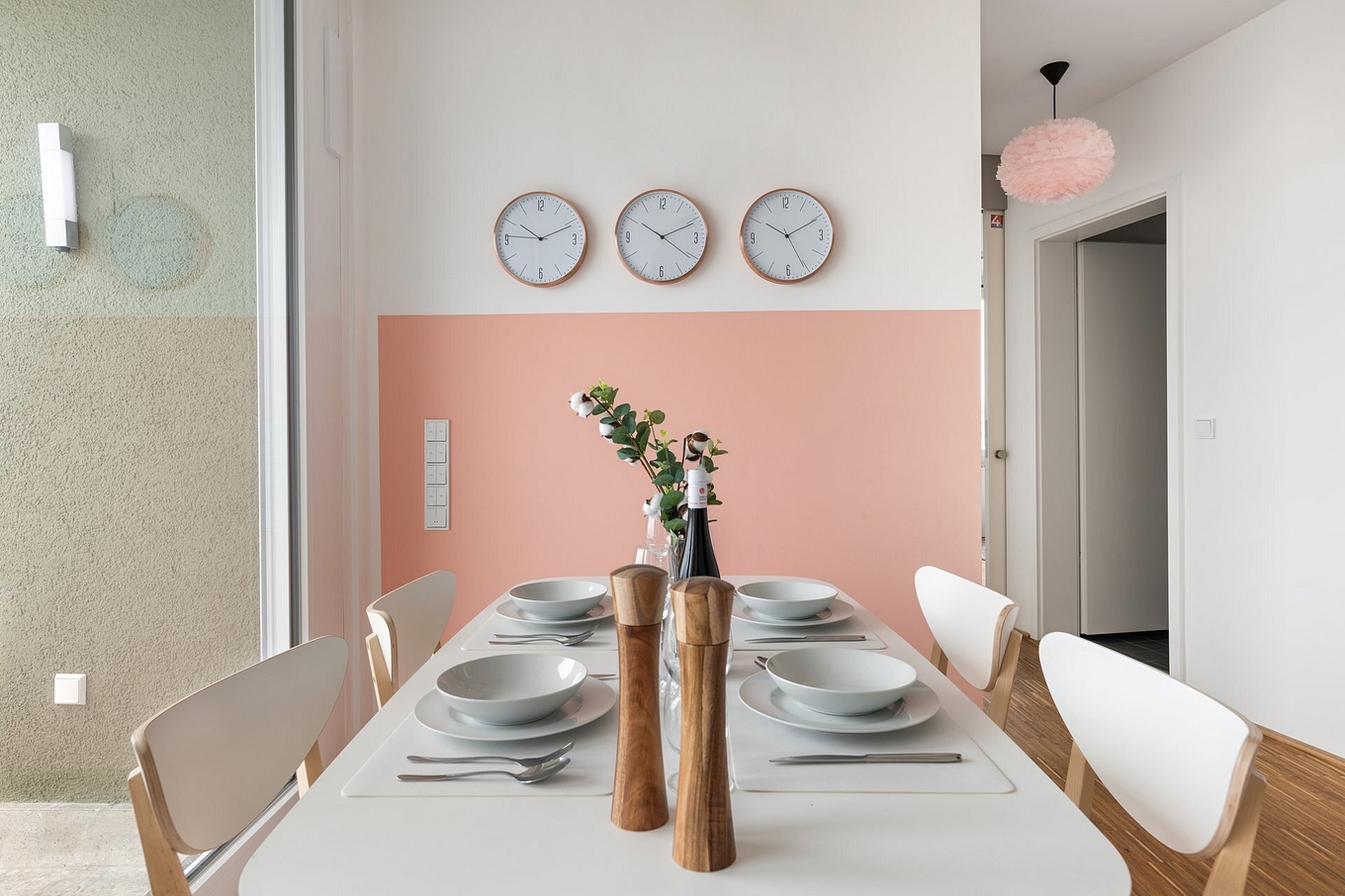 Tablet
There will be times the client will be onsite and asking to see the images as you shoot. Rather than show them the back of your camera, it is a more professional approach to show them the pictures on a tablet that can be synced to your camera wirelessly. It helps you work faster, and the client won't be touching your precious camera gear. The larger screen also helps them see your work clearly. While it might seem like a luxury item for your camera kit, after you use it a few times, you will wonder how you ever worked without it.

Shoe Protection, Mask And Sanitizer
Add disposal shoe protection, hand sanitiser and masks to your camera kit to protect yourself and others from the risk of Covid. Always carry plenty of spares in case someone else needs some or yours are damaged while working


Flash
Natural light is flattering and attractive, yet there are times your flash will be needed.
The flambient method helps show the details that clients want to see in real estate photography while retaining that natural look. We recommend the Godox 200AD flash bounced off the ceiling with your tripod to take bracketed shots that can be edited to get that flambient look you are aiming for.

Remote Trigger
Use a remote trigger to get the shot without touching your camera to ensure sharpness. Wireless remote triggers are the best. If you don't have one, the camera's self-timer will also work.


Bonus: Drone For Aerial Shots
If you want to shoot properties in the high price range, your clients will expect aerial shots taken by drone to be part of the package. These awe-inspiring shots can elevate the perceived value of a property.


Extra Bonus: Matterport for a virtual visit
Offering a Matterport 3D virtual visit can boost your income potential and elevate your brand. If you are trying to reach clients with high-end properties, extras like drone and Matterport make a big difference. Your real estate portfolio will look more polished and professional and help attract new clients who will be happy to pay for your outstanding services.
There is always a high demand for stellar real estate photography services. Now that sight-unseen sales become more mainstream and quality real estate photography has never been more important.
You can see you don't need a huge kit to deliver professional results. There is always a high-level piece of equipment most photographers have on their wish list and new versions of equipment being released on the market constantly. We recommend saving a percentage of your income to put towards new camera gear so every year you can buy what you need without the financial outlay being so heavy. If you save even 5% of your income, you won't notice it and you can look forward to that annual shopping spree at your favourite camera gear supplier.