How can a 3D virtual house tour help you sell better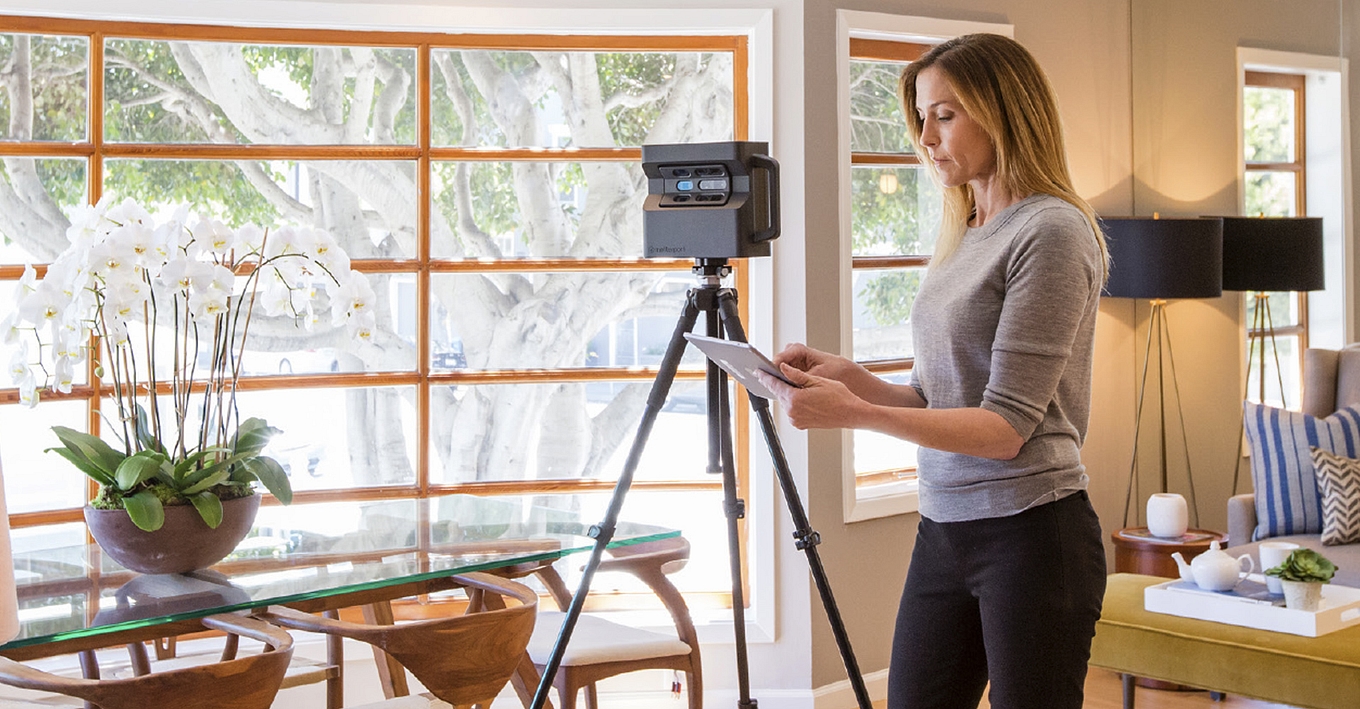 How can a 3D virtual house tour help you sell better?
A 3D virtual house tour has become standard at the top end of the real estate market. But it hasn't stopped there. 3D visual tours are available at reasonable prices across the board. Using quality visual providers like Backbone opens up the very best in marketing to you – no matter the size or price of the property.
What is a 3D virtual house tour?
Imagine being able to walk through a property without even being there. Well, that's close to what a 3D virtual tour actually is. Being able to walk through the front door, work your way through the property, checking out room by room from the comfort of your own home is an amazing feeling. A 3D virtual house tour brings reality to your potential buyers.
A 3D virtual house tour is just like the real thing. But you don't have to leave the house and travel across town to view a property. That means an easier life for everyone involved – vendor, buyer and you too!
But it isn't about just walking around a home with a smartphone, hoping the captured video will be good enough. We can tell you now that it won't be good enough. At Backbone we use the Matterport technique/tools. This is the gold standard in real estate visuals, allowing you as a real estate agent to give the very highest quality virtual tours to your clients.
Your vendors expect you to bring your A-game. Matterport is the A-game in 3D virtual tours. That's why we use this market-leading technology.
A virtual house tour frees up valuable time, takes pressure off your vendor and attracts potential buyers. That's pretty much all the bases covered, right?
How can the 3D virtual house tour help you sell your house better?
Your vendors are busy people. They have lives to live, jobs to work and family to look after. All of this means that their home doesn't look amazing every second of every day. And time pressures associated with property viewings mean that your vendors cannot totally relax at any time. They need to always be ready for the next viewings.
But with a 3D virtual house tour, the property is 100% ready, 100% of the time! No need to worry about dressing a vacant property – this can be done virtually. No worries about whether your vendor will be in – or if you need to accompany a viewing. Send the file, sit back and wait for the offer to come in!
And real estate agents can experience some amazing results with quality real estate visuals –
- 40% more clicks than a property without a virtual tour
- 95% more phone enquiries
- 49% more qualified leads
These transform the way we work in real estate. Take the time pressure away and let us produce visuals that bring results time after time. The use of technology has increased massively since the pandemic. Now your clients expect it from you. Don't get left behind.
Selling a house is about getting your property under as many pairs of eyes as possible. And the internet has made this easier than ever. But how do you stand out from the crowd when there are so many properties available? And there are also so many real estate agents out there too. 3D virtual house tours help you showcase a property. They really stand out from the competition, allowing you to gain more enquiries, more sales and more income.
What does BKBN offer for 3D virtual house tours?
At Backbone we have the following pack proposals, that will help with all your 3D virtual house tour needs. The larger the property, the more work we need to put in. But all of these are at prices that we know you will love.
For example, a property between 600m2 and 699m2 is only EUR719, while a property between 700m2 and 799m2 is only EUR769. We're sure you'll agree that the ability to delight your clients and attract buyers means that these are great process to help you take your real estate business forward.
Discover our different realizations of 3D virtual tours!
Check out some of our previous projects, where our quality 3D virtual tours have helped real estate agents sell properties for higher prices in shorter periods of time. If you have any questions about our 3D virtual tours, then please get in touch today. We're here to help you make the most of your real estate visuals.