Lake Zurich Real Estate Agents Add Power To Their Marketing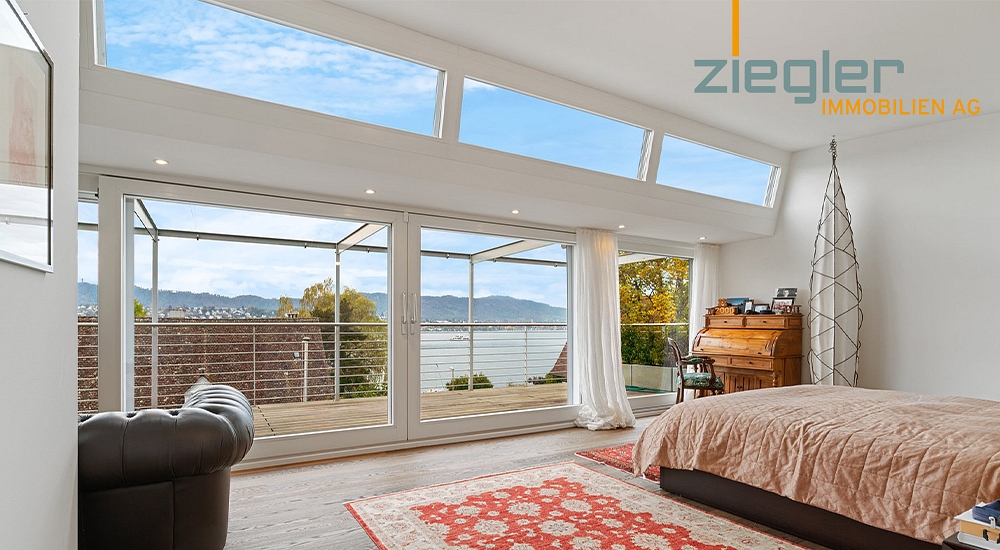 When Ziegler Immobilien AG wanted to showcase the high-quality homes they market in and around Lake Zurich, they knew that their visuals needed to be just right – for them and their clients. Property prices in that particular part of Switzerland attract high-end clientele. As real estate agents, they need their marketing to sizzle. They say that a picture paints a thousand words. Professional visuals make thousands upon thousands of Swiss Francs in terms of property prices. So, all of their marketing must hit the right spot, entice the right clients and make money.
In the modern-day, people make millions of snap decisions based on the images they see scrolling through property sites, surfing on the internet. In the real estate industry, a great image makes the difference between sale and no sale. Showcasing the features of a property turns scrollers into lookers and lookers into buyers.
So, where did they turn when they needed high-quality visuals to improve their offering and become the real estate agent of choice on lake Zurich? Well, of course, they looked for professional photography that gave an added zing to their marketing. They turned to us. We have been helping real estate agents for a number of years now with their marketing. Our team of expert photographers and marketers transform real estate visuals into something that catches the eye and secures the sale.
The Difference Backbone Brings To Your Real Estate Visuals
Thomas Heuberger, from Ziegler Immobilien AG, told us how impressed he was with the service.
"Working with Backbone allows me to save a lot of time in my everyday work life. I can concentrate on other things like the marketing process while Backbone takes care of all the visuals. The entire process is super-fast and allows me to save time."
And we're especially pleased with this feedback from such an esteemed client. We take pride in helping real estate agents save time and money. We can really get the best results when we work together to showcase the best features of a property. Our role is to help with high-quality visuals, freeing up time for agents to concentrate on their customers.
They were especially impressed with how easy we made the whole process for them. Our digital platform is great at any time. In a world where COVID and social distancing are watchwords, this makes it even more appealing to real estate agents like Ziegler Immobilien AG.

It enables our treasured clients to :

- See the prices before they make a decision
- Understand timeframes
- See and download the visuals
- Connect with us
So, if you're a real estate agent looking to improve your marketing in the most cost-effective and hassle-free way then please drop us a line. Our expert team are at the end of the line waiting to help you.
Stand out from the crowd with amazing visuals for your real estate agency.