Joining BKBN means embarking on a thrilling global adventure. Our team spans 3 countries, 18 nationalities, and 12 languages. But there are a few common threads that bring our talent together: a passion for creativity, an eye for beauty, and high standards.
Sound familiar? Check out our job openings and reach out if you'd like to join us on our quest for reinventing visual content.

Our Values
We're convinced that behind every fulfilling business relationship, there's a shared set of core values. At BKBN, our beliefs, attitudes, behavior, and vision all stem from five values: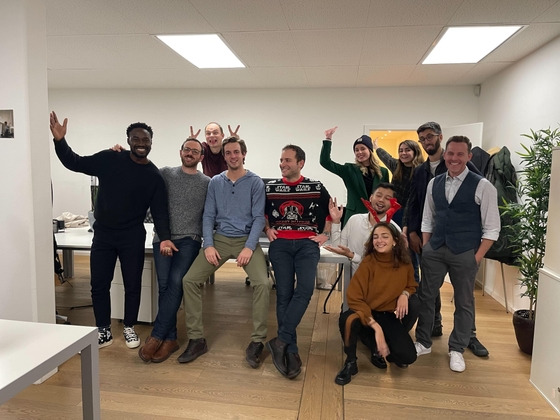 GRIT
We have a unique combination of passion and long-term perseverance, that's what really drives success.
EMPOWERMENT
We make a conscious effort to empower our stakeholders, our creatives to create, our clients to share their story and our team to make an impact.
OWNERSHIP
We take the leadership and the initiative and we strive for greatness every day.

COURAGE
We dare to move forward, to innovate, to break things to make them better, with honesty and integrity.
CARE
We listen and empathise with individuals and encourage the behaviours and differences that make us the best versions of ourselves.