Virtual Tour Real Estate: boost your property potential
When you need high quality virtual visits for your properties then we're the ones you call! BKBN have gathered the top professionals across Europe to provide you with the very best in virtual visits to wow your clients.
As the world has changed and virtual has become a viable option for most buyers, the way your real estate agency runs needs to change to keep up with the times. Buying and selling a home has changed. Gone are the times when great virtual visits were a nice additional service. They are now an essential part of the real estate agent's toolkit.
BKBN don't just do virtual tours – we're your partner for all real estate visuals – but we do have a speciality in virtual visits. Realtors have upped their game over the last few years to give all of their customers an amazing experience. Have you?
What is a virtual tour in real estate?
Great question. A virtual tour in a real estate agency is the chance for your clients to experience a property from the comfort of their own home. A virtual tour is a series of images or a video that bring the property to life on a computer, tablet or phone screen. Instead of visiting a property in person, your clients can get the same experience online. The best virtual tours are immersive and allow people to see what the property actually looks like.
Think virtual reality in your vendors' homes and you're most of the way there. And we take things to the next level, allowing you to concentrate on what you do best – offering great customer service to your clients. Leave the running around to us.
How do virtual tours help real estate?
Your vendors will love it because it showcases their property in the best light. Your customers will love it because they get to view a property as if they were really there. And we all know that happy vendors and happy clients are a great mix!
People are still wary of viewing properties with the shadow of COVID still hanging over the world. But with brilliant virtual visits, your clients can view safely. And all of this from the comfort of their own home. Just imagine how much more efficient your real estate agency becomes when you can send clients a link rather than travel out to each and every viewing with each and every client.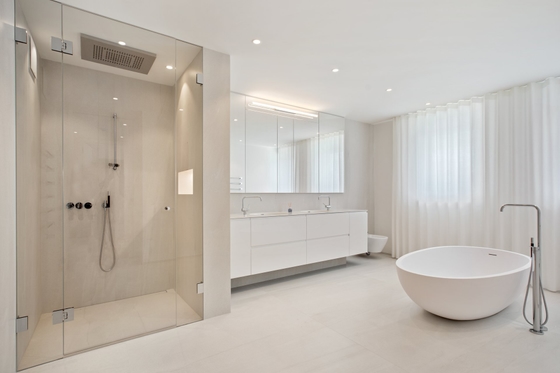 How to make a virtual tour for real estate?
There are a few ways to make a quality virtual tour for the properties on your real estate agency's books. A smartphone camera and a steady hand can bring about mixed results. Buying a drone and teaching yourself how to fly it indoors is another method. Real estate agents have tried to produce something that gives the best impression at the cheapest price for many years. Sometimes you just need to spend a little to make a lot. Speculate to accumulate, I think they call it.

But the best way to make this happen is to contact an expert. We have assembled some of the very best from right across Europe. So, no matter where you're located, we have the solution for you. Our experts work with the best kit, the best tech and are all experienced in what they do. This leaves you with the best experience and the best visuals for your clients.
How much does it cost to get a virtual tour of your house?
It starts from the amazing price of only 219€ but the actual price will depend on the size of the property. The best way to find out is to get in touch. Simply drop us a line to start the conversation.
So, what do you get for your money? Well, starting as low as 219 euros – and ALL of these elements are included in the price - the best technology and only expert (including, transportation, photographers' salary, quality control, hosting, etc, etc…)
Where else can you get such value for the highest quality?
Why should you hire Backbone to create your virtual tour for real estate?
Well, you might already be aware of us. If so, you'll know that we're the one-stop-shop for all your real estate visuals needs. We provide the best virtual visits but also everything else you'll need for your real estate agency.
We only work with experts, meaning that you get to enhance the experience for your clients. And that sells homes, delights clients and creates referrals. If you need additional services, then we've already thought of that! We can add staging to make that property appear as good as it possibly can. This will help you sell the property.
And we only use the best-in-class technology – Matterport. Nothing else will do for our valued customers.
They trust us