Backbone's 21 Major Achievements in 2021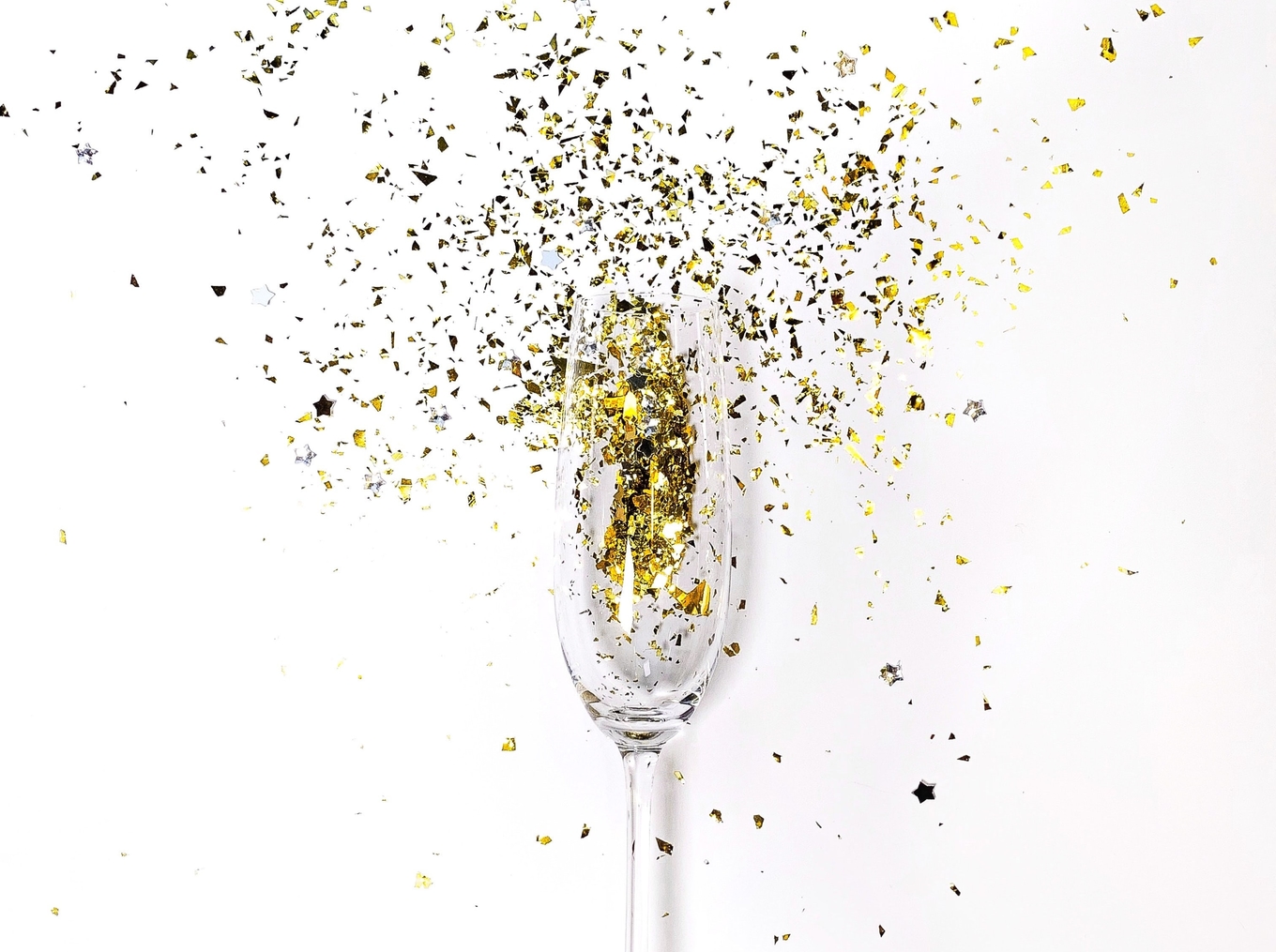 Hands up, who is excited for 2022? Everyone at Backbone is for sure. At the same time, we are reflecting on what, despite the pandemic, was a year with many successes and blessings for our company.
To farewell 2021, we have made a list of 21 achievements and goals we reached this past year.
1: We doubled down on the real estate industry
Previously our services included events, corporate, portraits and e-commerce as well as real estate. With the pandemic putting a stop to most events, we decided to focus on real estate visuals and expand the options available. There was also a jump in demand for virtual tours, drones, videos, renderings and 3D stagings from real estate professionals working with clients more online than in-person. As properties started to be sold sight-unseen, we pivoted to fit the changing times. We are proud to be the first platform that lets real estate companies easily order all types of real estate visuals instantly.
2: We rebranded
Unveiling our rebranded website and visual identity was an exciting moment for everyone at Backbone. The vibrant blue and orange signature colors, new URL and fresh design, came together perfectly.
3: We got busy blogging
Launching a blog gave us a new way to bring content to our clients and creatives. The creative juices were flowing as we started writing about our services, creatives, photography and videography news, technology and more.

4: The Backbone team doubled
Our Backbone family grew with an impressive 20+ new employees joining the team. That means we will soon have 50 people working hard to create the top-quality visuals that we are known for. Are you interested in being part of the diverse Backbone family? We are hiring!
5: We raised a $5.5 million USD seed round
We even impressed ourselves when we raised a $5.5 million seed round to develop our technology and support our expanding business. This was an integral part of fulfilling our mission and continued growth to benefit our creatives and clients more than ever.
6: We produced 250,000+ visuals
Count the zeros! What an astounding number of visuals and we can confidently say all were stunning.
7: For 800+ happy customers
We are blessed to have amazing customers all over the world. Knowing our customers are happy with our work drives us to exceed expectations even more.
8: We put the spotlight on some special clients and creatives
Thank you to our creatives Stephen Connor, Sophia Bennett and Nicole Fernandez for taking the time to share your story about your work, particularly with Backbone. Big thanks also to our clients like Ziegler Immobilien and Walde Immobilien, who allowed us to feature their jobs and feedback on our blog.
9: We increased our Backbone creative community in Europe
The European market grew in 2021, especially in Germany, Austria and Spain. That meant we could welcome new creatives from those countries and learn some new language phrases as well.

10: We celebrated the first anniversary of our Backbone platform
It was time for cake and champagne when we marked the one-year anniversary of our platform being launched to the universe.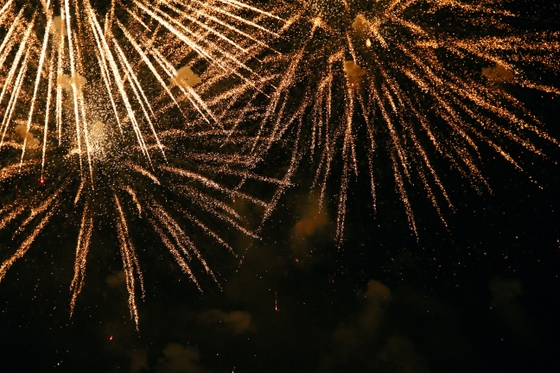 11: We celebrated Backbone's three-year anniversary
Party time again for us as we hit our third anniversary since our very humble beginnings. In those early days, the three co-founders were dreaming big but didn't realize Backbone's success would grow so huge and fast!
12: Backbone launched in Spain
We said hola to offering services in Spain and it wasn't long until our first Spanish customers were onboard. We can't wait to expand in Spain in 2022.
13: We added many new functions to our platform
Creatives and clients benefited from the new functions we added to our platform. You can imagine many of our creatives are get geeky excited about new functions, so this was certainly popular with them and the clients who raved about the improvement.
14: We upped our green game
A no-paper policy enhanced our mission to be as environmentally friendly as possible, which was already in our favor since we are largely digital. Still, there is always room for improvement, so we will continue our green mission in 2022.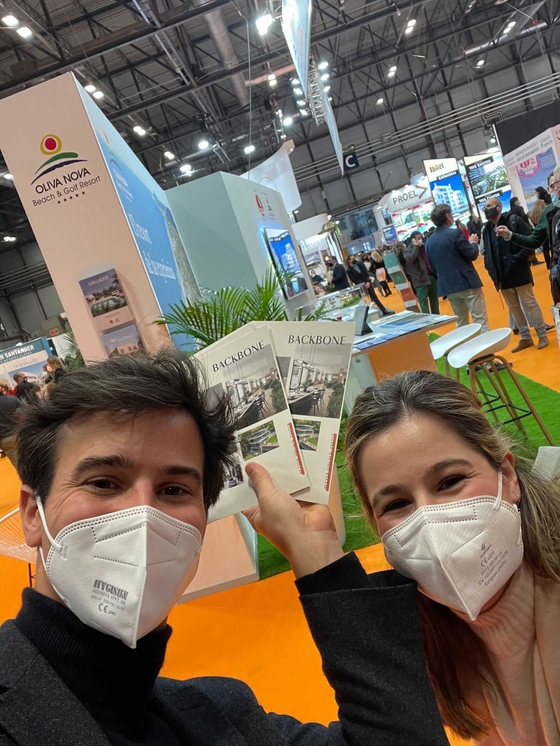 15: We participated in real estate fairs
At fairs including Exporeal and Sima, we showcased Backbone, networked with potential clients and had a blast being in the high-energy atmosphere of many amazing businesses.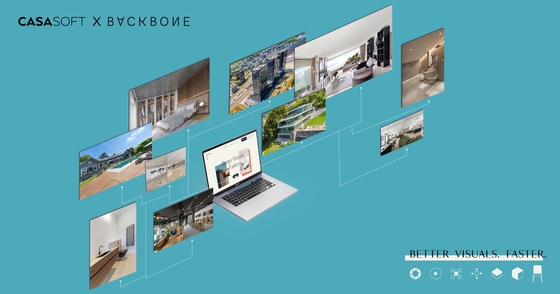 16: Partnerships were made
Joining forces with companies like Casasoft and Onoffice made us stronger and more successful and we are ever so grateful for these important partnerships.
17: We were recognized for excellence
We were overjoyed to be finalists at the Prix Strategies alongside an impressive lineup of startups. Congrats to Volumina Medical on the well-deserved win!
18: We joined Swissprotech
Working with Swissprotech made perfect sense for us and we are glad to be part of this community. Exhibiting at IMMO22 with Swissprotech was a great way to cement the partnership.
19: Everyone got together in Champéry, Switzerland
It was all about long overdue and first-time meetings at our company get-together in Champery. We are not going to lie. It was party on from the moment we arrived with exciting dashes of team building and brainstorming. We work hard and play hard, too and this was an awesome place to do just that. After all, Switzerland was where Backbone was born.
20: New values
With our employees including 18 nationalities and over 12 languages, it's no wonder our values are diverse and meaningful. We keep our core values consistent but are also open to adopting new ones as times change.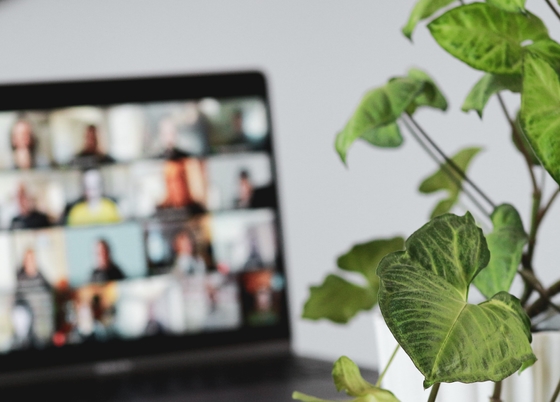 21: We embraced the concept of working remotely
While it seemed weird at first, working remotely is now a part of our life that we wouldn't want to change. We learned all about it and discovered a wonderful new lifestyle.
So there you have one of the most epic years in Backbone's history. We pat ourselves on the back (bone) for how wonderful 2021 was for us (okay, our puns might need some work next year).
You can bet we have our creative eyes on the future as we head into 2022. We will accelerate our expansion to cover all of Europe, welcome new clients and creatives and continue introducing new features to our platform. The goal is to build an empire dedicated to helping real estate companies to manage and automate all their visual production needs. And we will do if in a fast, efficient and professional way with more than a dash of our trademark creativity!